THE APERITIF WITHOUT LABELS, SINCE 1932.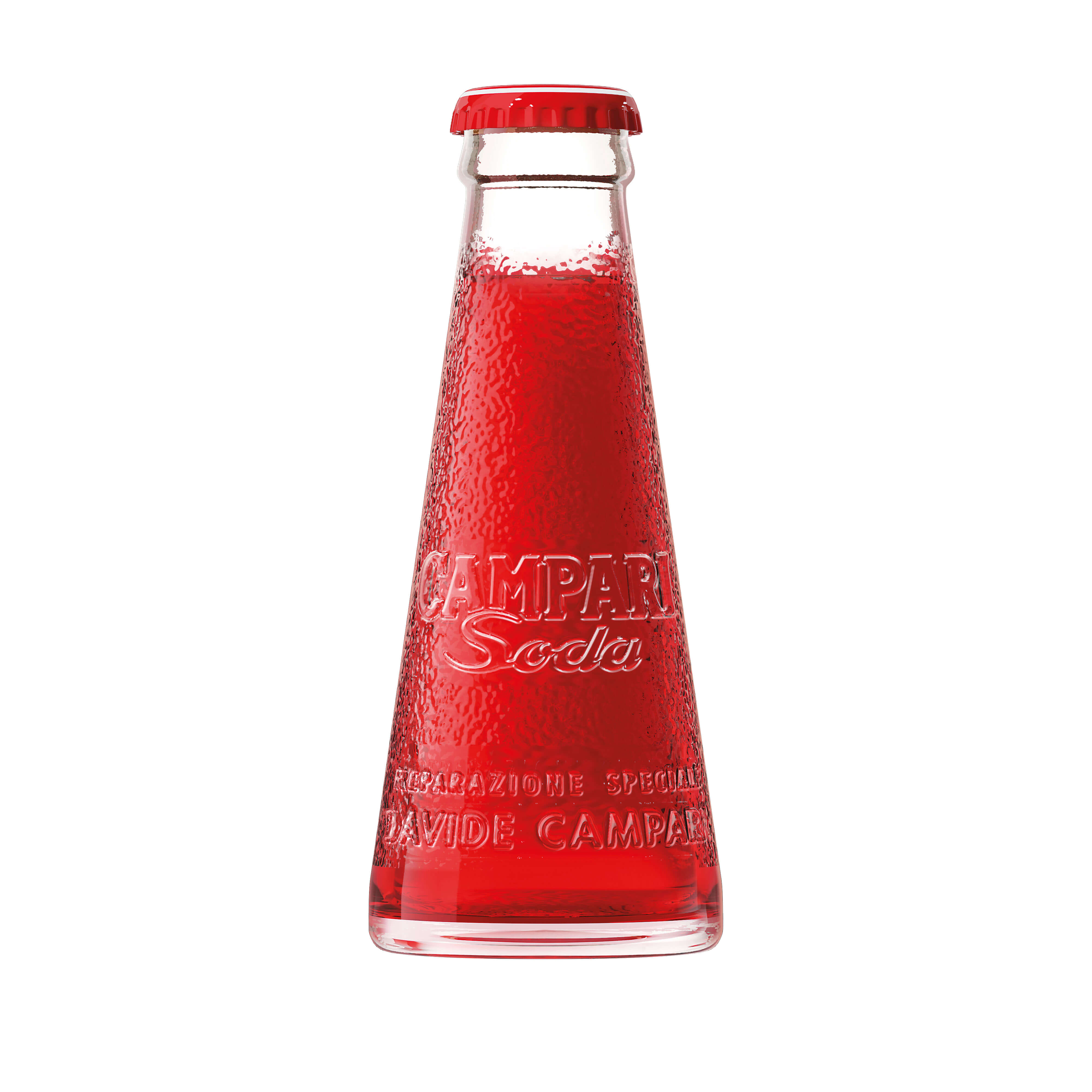 CampariSoda was created in 1932 and is considered the first pre-batched carbonated cocktail in the world.
Its distinctive taste and colour is due to the optimal balance of Campari and soda water, making CampariSoda a unique and refreshing Aperitivo.
The unmistakable flavour and the striking red colour of the drink, as well as the shape and texture of the bottle has made CampariSoda an icon of the Italian aperitivo.
A DESIGN MASTERPIECE.
CAMPARISODA IN A BOTTLE.
The CampariSoda bottle is a masterpiece of product design. The distinctive conical overturned chalice shape was informed by Fortunato Depero artwork. The clear glass shows off the distinctive red of the Campari spirit, while the ground glass surface ensures a solid grip. To further enhance the colour red, Davide Campari removed the label from the bottle, a novel act of that time, instead embossing the brand name and the company logo directly onto the glass. The design remains unchanged since its invention in 1932.
CampariSoda is synonymous with creativity, good food and is an icon of the Italian Aperitivo. CampariSoda is best enjoyed served in a rocks glass, poured over lots of ice and garnished with an orange wedge.
If you like CampariSoda, have you tried our signature classic cocktail, the Negroni?