The 23rd Biennale of Sydney

Experience the 23rd Biennale of Sydney
The Biennale of Sydney is a leading international contemporary art event that plays an indispensable role in Australia's engagement with the world.
The 23rd Biennale of Sydney, titled rīvus, meaning 'stream' in Latin, will feature new work and commissions responding to water ecology and relationships with the natural world. Audiences will experience large-scale immersive installations, site specific projects and living works by both Australian and international participants. 
Find out more on www.biennaleofsydney.art.
As a longstanding supporter of contemporary art, Campari is proud to be an official sponsor of the 23rd Biennale of Sydney.
The Galleria Campari is located in the Cutaway, Barangaroo. A dedicated space featuring artworks and installations by artists Jessie French, Bhenji Ra, Carla Zimbler and Nico Nicoson. Join us for a Campari Soda or a Negroni accompanied by Antipasto platter at the Bar whilst immersing yourself in this creative space.
Galleria Campari at The Cutaway, Barangaroo
March 12 – June 13 2022
Open everyday 10am – 5pm
Wednesdays Open Late until 9pm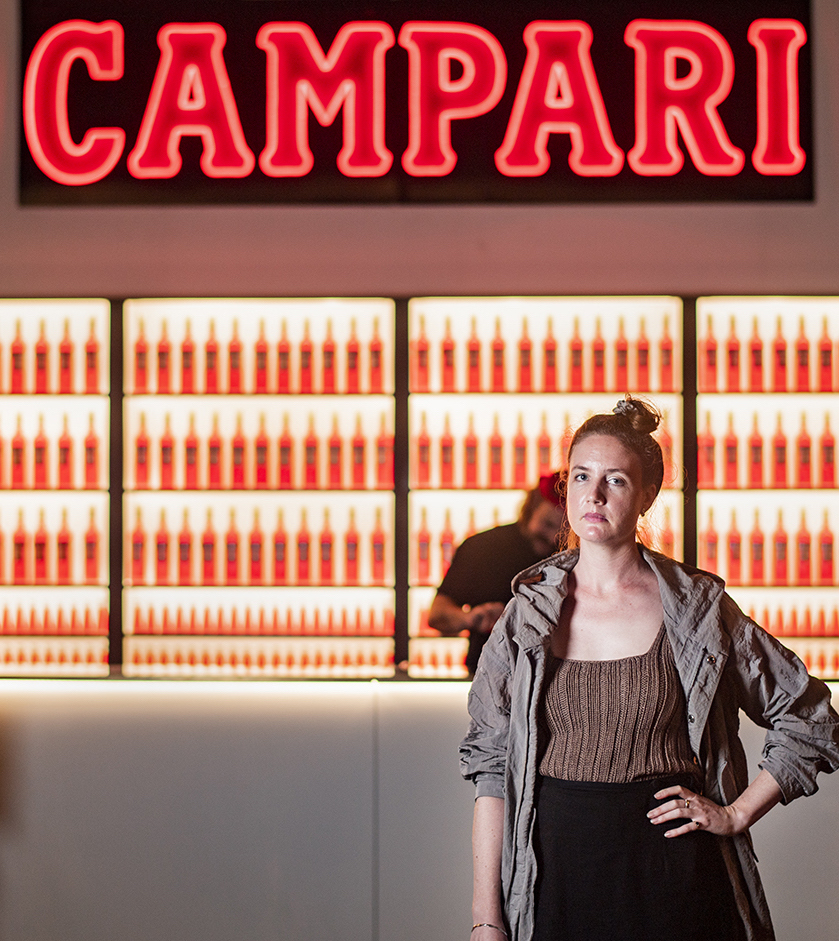 ART AFTER DARK AT GALLERIA CAMPARI
In collaboration with Sydney musician and composer Megan Alice Clune, Campari presents Art After Dark at Galleria Campari – Experimental, ambient and new classical music, mesmerizing visual projections by Carla Zimbler and classic Campari cocktails.
The program showcases the diverse landscape of Sydney music and artists whilst using mesmerising projections to alter perception and trigger sensory response.
This is a free event as part of Biennale Sydney's Public Program every Wednesday 16 March – 8 June.
Enjoy Campari cocktails and antipasto from 5pm and secure yourself a seat for a 615pm performance.
A DESIGN MASTERPIECE.
CAMPARISODA IN A BOTTLE
CampariSoda was created in 1932 and is considered the first pre-batched carbonated cocktail in the world.
Its distinctive taste and colour is due to the optimal balance of Campari and soda water, making CampariSoda a unique and refreshing Aperitivo. The unmistakable flavour and the striking red colour of the drink, as well as the shape and texture of the bottle has made CampariSoda an icon of the Italian aperitivo.
Curious to try the refreshing CampariSoda?